News and Promotions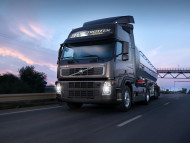 Offer for EURO 3; 4; 5 Injectors-Pumps Repair And Diagnostics
For additional information call: +371 26115562
Vidzemes Dizelu Remonta Centrs, Ltd.offers:
Diesel fuel systems repair
Truck Euro 3, Euro 4, Euro 5 injectors diagnostics, repair and calibration:
VOLVO: FH12, FH13, FH16 u.c.;
DAF: CF75, CF85, XF105, EURO5 class injectors;
RENAULT: EURO3, EURO4, EURO5;
MAN: TGA, TGX, EURO4, EURO5.
* Repair is performed using the latest generation authorized equipment (the standards set by the factory) with the original BOSCH, DELPHI spare parts.